Now, more than a century after the renowned scientist and inventor founded the experimental site known as Wardenclyffe in Shoreham, his fans have raised more than $1 million in an effort to save what is left of his Long Island facility: a boarded-up brick building that is the last remaining Tesla laboratory in the world.
Using the crowdfunding website IndieGoGo.com, the campaign sparked donations from more than 25,000 Tesla supporters in 102 countries, hitting the $1 million mark in nine days and providing a jolt of attention for the long-dead scientist.
The Oatmeal—a humor website featuring comics like "Hammer Pants vs. Hipsters: A Visual Comparison" and quizzes like "How Many Hungry Weasels Could Your Body Feed?"—organized the online campaign, launching it on Aug. 15. It reached its original $850,000 goal in just six days.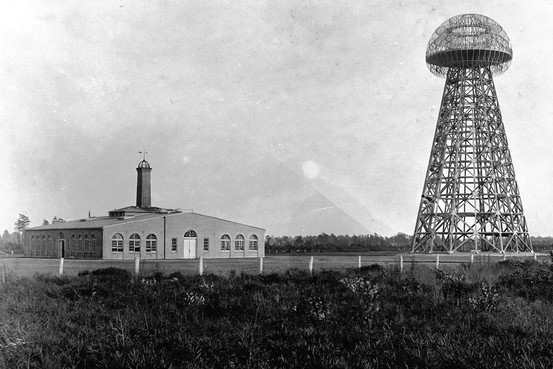 The property as it appeared in 1907.
The pace of the donations surprised even the beneficiary of the drive—Friends of Science East, the small Long island nonprofit that had tried and failed for 16 years to stir up enough support to preserve the lab and create a museum on the site.
"We didn't imagine it would go this far," said Jane Alcorn, a retired schoolteacher who leads Friends of Science East. "We thought we would be lucky if we got a couple hundred thousand dollars. We were hopeful for that."
Ms. Alcorn said her nonprofit is preparing to make an offer to Agfa-Gevaert Group, the Belgium-based analog and digital imaging company that has owned Wardenclyffe since 1969. The museum supporters envision will include classrooms, a playground and workshops for inventors and tinkerers.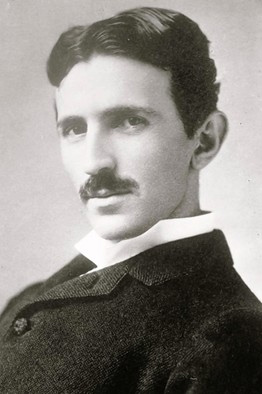 A 1906 portrait of inventor and engineer Nicola Tesla.
The group is also counting on a $850,000 grant from New York state that can be used for the purchase of the property.
Matthew Inman, the 29-year-old cartoonist behind the Oatmeal, recently published a comic hailing Mr. Tesla as "the greatest geek who ever lived." Tesla fans aware of the tribute to the scientist contacted Mr. Inman hoping that he might be able to assist somehow with the efforts to preserve the Shorham property.
While exceeding its goal, Mr. Inman plans to continue the online fund-raising into late September.
"Every extra penny we get will go to fixing the grounds, building exhibits and turning this land into something worthy of Tesla's awesomeness," he said.
Born of Serbian descent in what is now Croatia, Tesla pioneered the development of the alternating current system for electricity. He became locked in a historic "War of Currents" against Thomas Edison over their competing methods of distributing electricity and was key to harnessing hydroelectric power from Niagara Falls on a large scale. Tesla also is credited with inventing fluorescent lighting as well as components that later made radio and television possible.
The scientist, who was burdened with financial troubles throughout his life, sold Wardenclyffe in 1915. The site was later used to manufacture photographic emulsion until it was abandoned about two decades ago.
The 16-acre property has been on the market for three years and is listed at $1.6 million, said Christopher Santomassimo, Agfa-Gevaert's general counsel, secretary and chief compliance officer.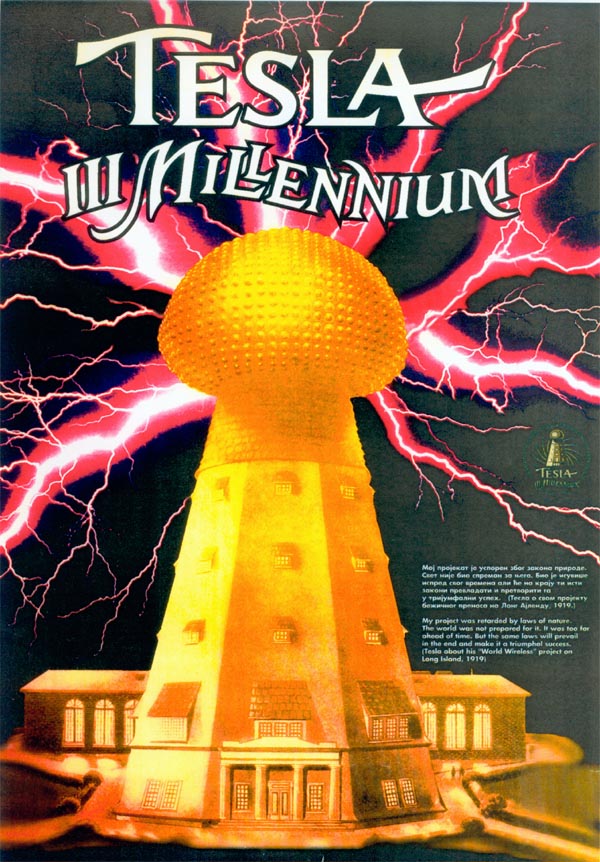 Above: Wardenclyffe Tower with electrical sparks. Tesla built this tower to transfer electricity without wires to electrify the entire earth and to be the first broadcasting system in the world. A poster depicting the tower in Wardenclyffe designed to transmit electricity and radio signals.
Ms. Alcorn said her nonprofit struggled to raise funds for much of its history because silver and cadmium were in the soil and groundwater at the historic property due the manufacturing that had gone on there. The effort to preserve the site gained a new urgency this March, when the state declared that an eight-year cleanup of contamination there was complete, and new offers started to come in for property, Ms. Alcorn said.
Agfa-Gevaert is "currently fielding several serious expressions of interest that Agfa believes will result in offers to purchase the property," Mr. Santomassimo confirmed.
Although Tesla died impoverished and alone in a room in the New Yorker Hotel in 1943, his fans have long regarded him as one of the most important creative minds in history—something that they say the popularity of the Wardenclyffe fund-raiser has validated for them.
"This is evidence not only that Tesla is the greatest scientists who ever lived," said Dr. Ljubo Vujovic, President of the Tesla Memorial Society of New York, "but that he is loved all over the world."
Mr. Inman, a resident of Seattle, said the campaign's success is indicative of a new generation of Tesla fans who have helped lift the inventor out of relative obscurity. "Tesla, over the last couple of years on the Internet, has really become this sort of cult icon," he said.
A version of this article appeared August 29, 2012, on page A20 in the U.S. edition of The Wall Street Journal, with the headline: Effort to Save Tesla Lab Gets Surprise Web Jolt.