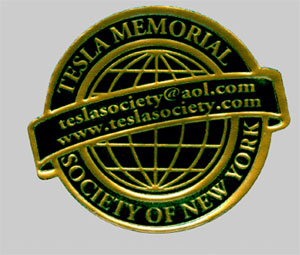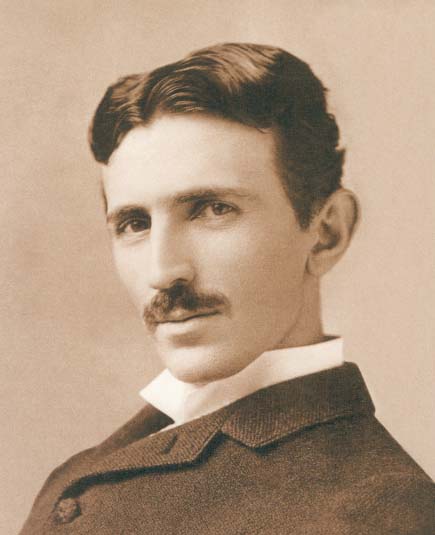 Above: Nikola Tesla (1856-1943) at the age of 38.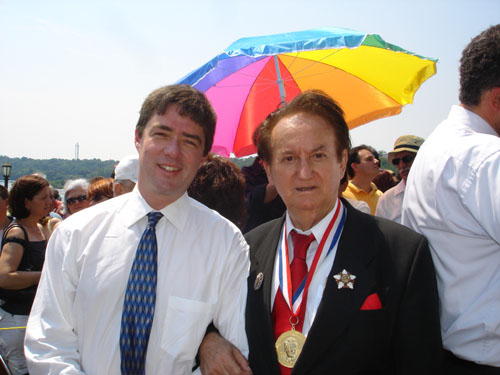 Above: Les Drysdale, the famous Tesla monument sculptor with Dr. Ljubo Vujovic, General Secretary Tesla Memorial Society of New York, at the unveiling ceremony.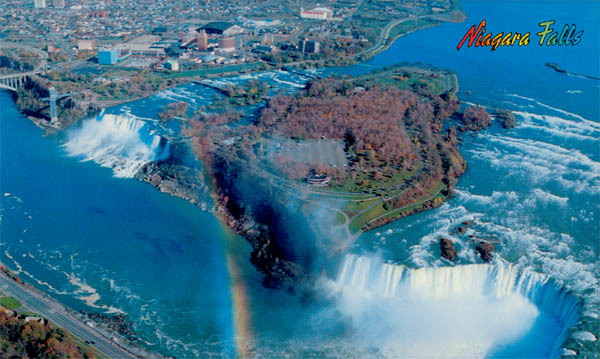 Above: Niagara Falls. Goat Island is located between the two waterfalls (American and Canadian). Tesla's other Monument (above) is located on Goat Island, this monument was the gift of Yugoslavia to the United States, 1976. The monument on Goat Island was the work of famous Croatian sculptor Krsinic.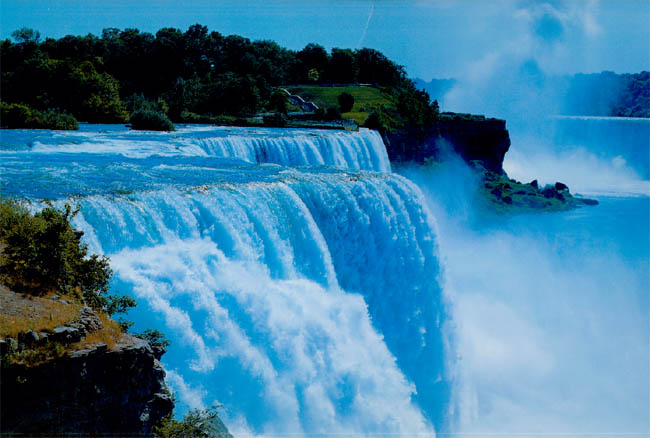 Above: Niagara Falls.
New beautiful photos from Tesla Monument, Niagara Falls, Canadian Side, unveiled July 9, 2006 with comments from Les Drysdale, famous sculptor of the monument
Les Drysdale wrote a letter to the Tesla Memorial Society of New York about the Tesla monument he designed and constructed. He explained his thoughts and feelings about the monument. His commentaries below the pictures are from this letter.
"I have been asked to say a few words for the Tesla Society of New York about my sculpture of Nikola Tesla in Niagara Falls. " - Les Drysdale
"When I began this project I had no idea just how much Tesla meant
to so many people and how neglected his contributions to humanity have been. I only hope that in some small way I have contributed to correcting this historical oversight and created something worthy of such a great man."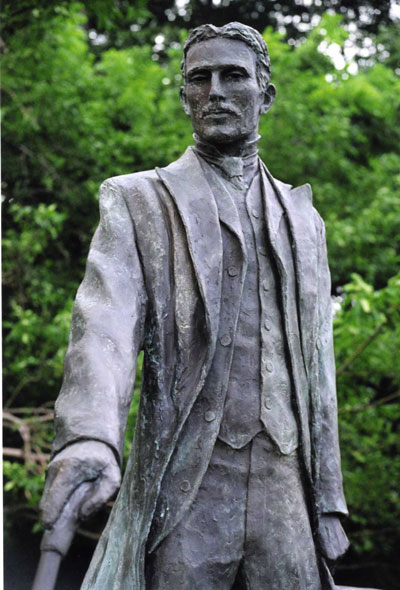 "You see my greatest challenge was not just to create a
portrait of Tesla that had the physical likeness of the man but to create
something that also said something about his life, his relationship with
Niagara, how he thought, , his amazing accomplishments and give the
sculpture something of the poetic elegance and and theatricality that
permeated everything he put his mind to."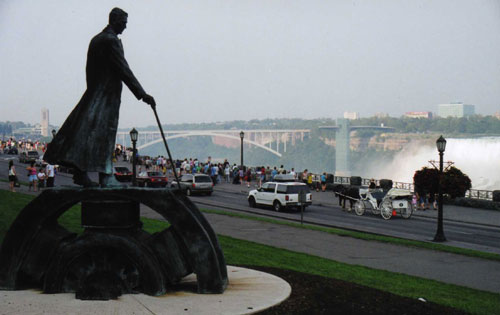 "The first impression of the sculpture as you walk toward the falls is that
of the figure of Nikola Tesla facing the falls and he appears to be standing
on top of a motor."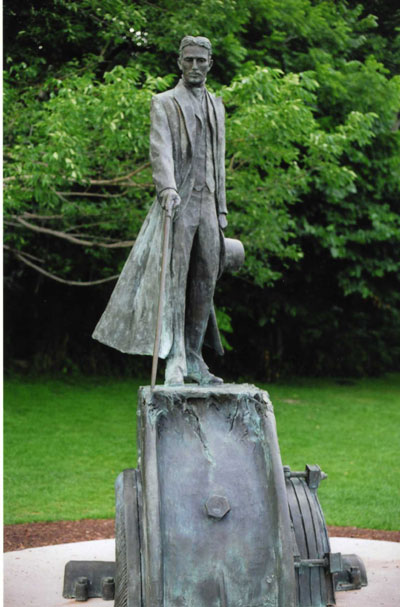 "On closer inspection you'll notice that he is not just
standing he is almost mid stride, his weight is shifted slightly on his
right leg as if pausing during a walk in a Budapest Park. "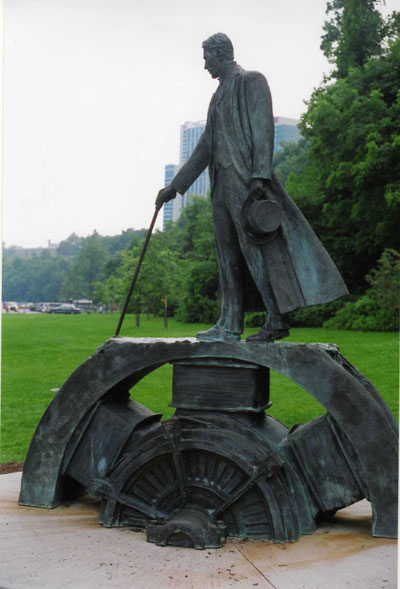 "Tesla has a walking stick in his hand and he is glancing down at something he is drawing and he is standing on what appears to be flat ground with gravel, leaves and debris at his feet. "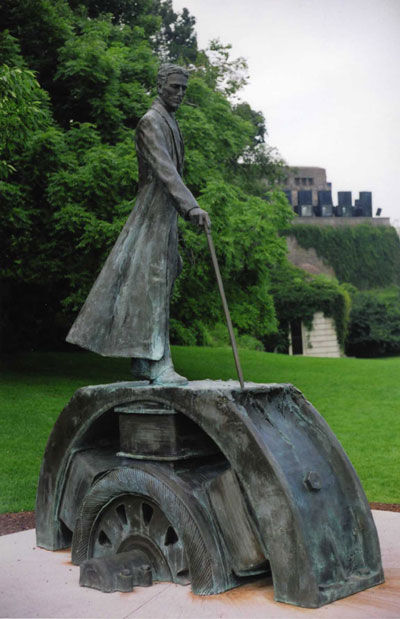 "He is pausing and in the process of creation, giving insight as to how his amazing mind worked, as most of his inventions were developed from start to precise completion in his head."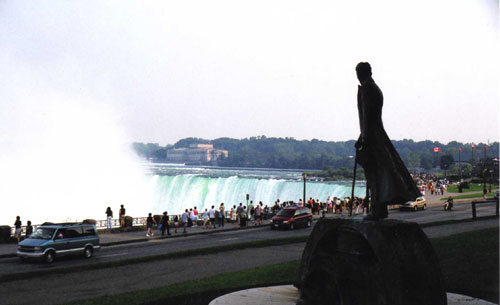 "Finally I'd like to say what an honor it has been to be afforded the
opportunity to create a monument to such a brilliant man in a place that is
so significant"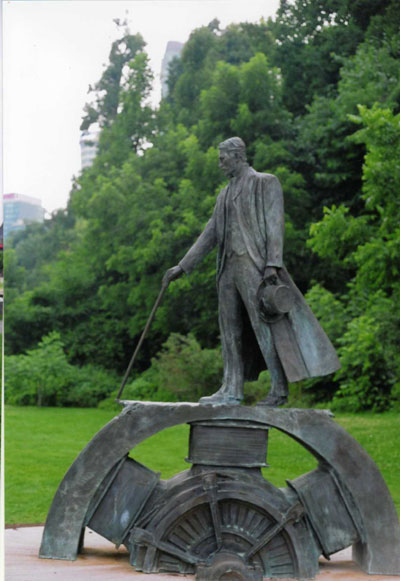 "Here my intention is to show the 'mystery that is his mind', developing an abstract idea from the theoretical to the concrete."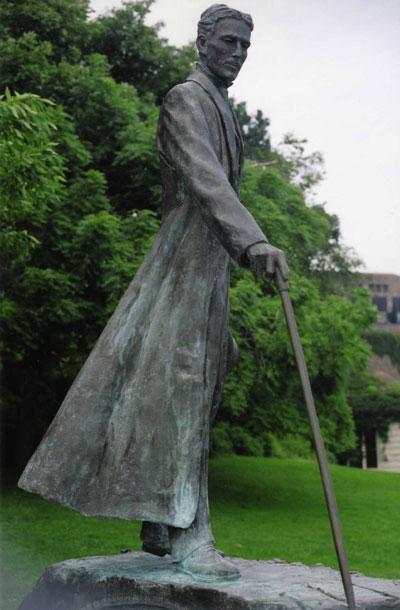 "Tesla is drawing three sine waves on the ground
that are out of sync by 120 degrees (his revolutionary idea that created AC
electricity; on a oscilloscope AC electricity appears as 3 sine waves) The
waves he is drawing flow out and into the real foundation beneath him, the
AC motor, as does the idea become the foundation of every motor and
generator to this day."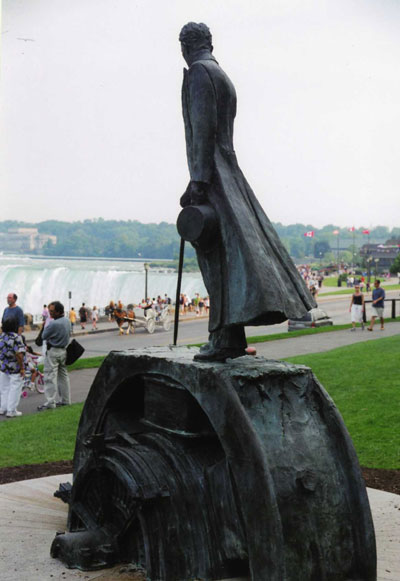 "I think that if the viewer actually walks up to
and around the work, even touches the sculpture only then will they be able
to see and feel all that went into the work and to understand its full
meaning."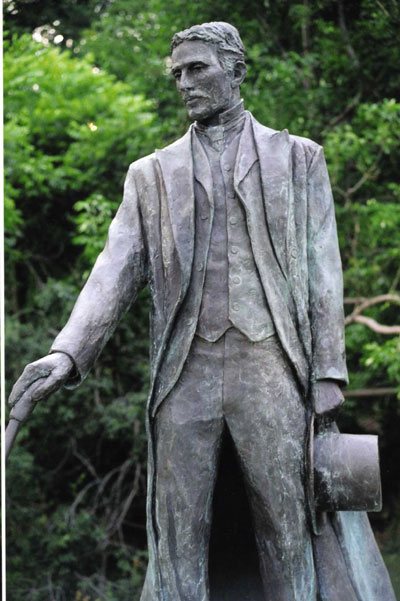 "Not only is there the experience of the presence of the sculpture
in the setting of Niagara Falls that surpassed even my expectations."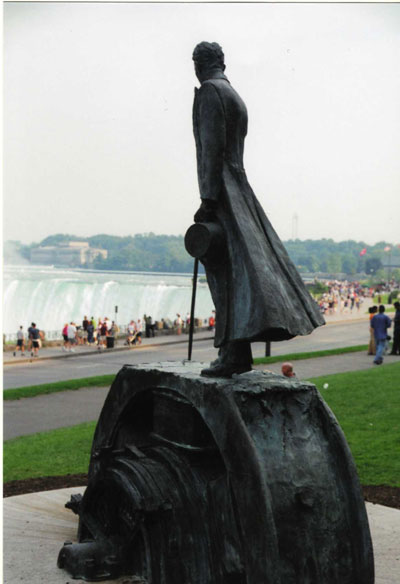 "There are also little details that have been placed here and there as rewards to
the inquisitive."