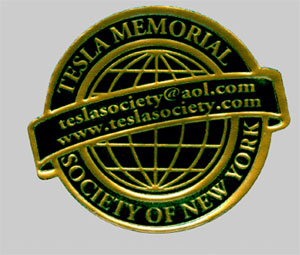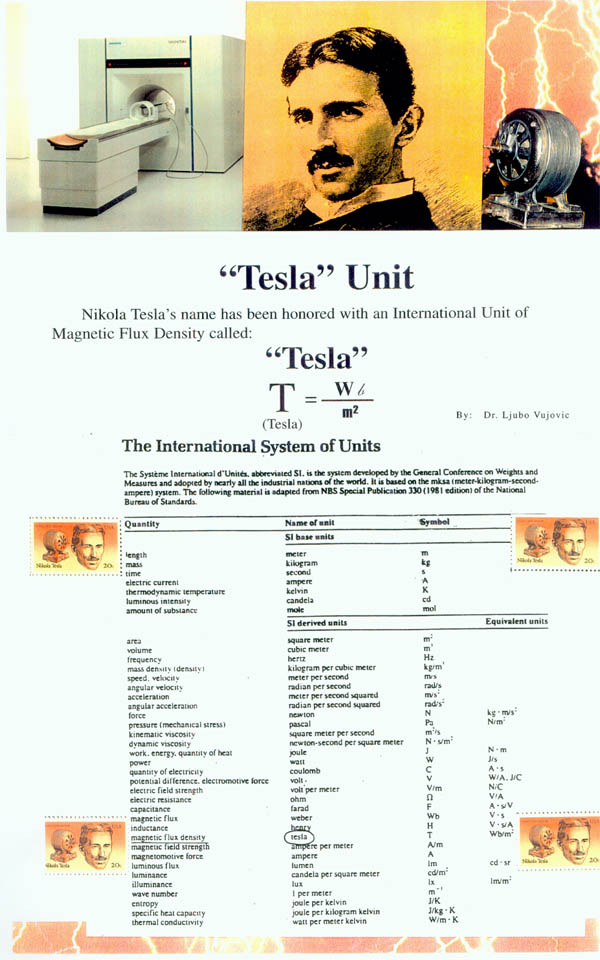 Above: The Tesla (T) International Unit is a calibration for every MRI machine in the world. Tesla's name, with this unit, will be known forever. Tesla's name taken as a unit of magnetic flux density, this honor is given to only three Americans.
Most Important Tesla Institutions and websites in the world (German)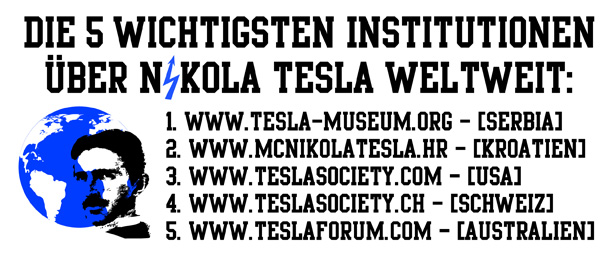 Above: Classification for the top five Tesla institutions and websites in the world. Rating done by the Tesla Society of Switzerland, distinguised Tesla Organization (German Language). Image from teslasociety.ch.