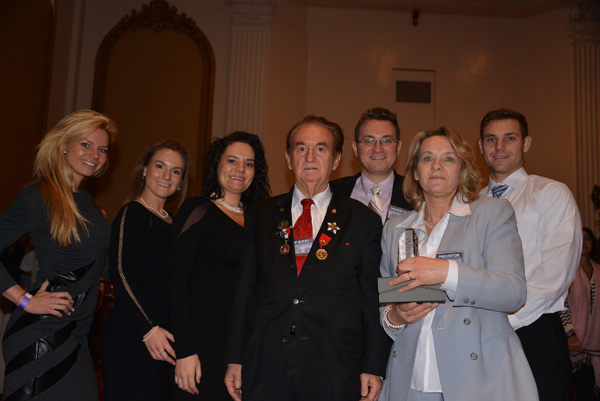 Above: Iwona and Marko Vujovic received the "Tesla Spirit Award" in Hotel New Yorker on Janurary 11, 2014. The award was given in recognization of the Tesla Collection (www.teslacollection.com), the greatest research work on Nikola Tesla - freely available online. Photo By Gloria Starr Kins, Society and Diplomatic Review, New York.

Vujovic Family at the Second Tesla Memorial Conference Award Celebration in Hotel New Yorker. The Vujovic Family created the "The Tesla Collection" and made it available to the world online at www.teslacollection.com. Enjoy and use it.
"The Tesla Collection" took four years of research work. 27 American universities and libraries were involved. Scientific American Magazine recognized the "Tesla Collection" as one of the five greatest work on Tesla ever made.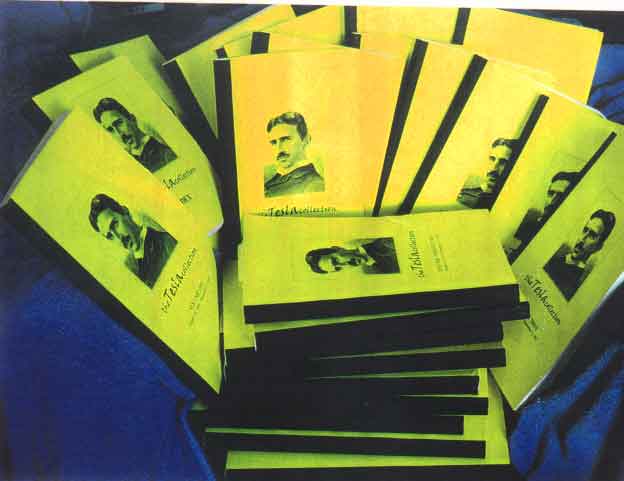 The Tesla Collection : 23 Volume Set, Newspaper and Magazine articles about Tesla (Click here for more information)