Nikola Tesla: Father of Robotics
Tesla discovered remote control and patented a radio controlled robot-boat in November 8, 1898 (Patent #: 613.809). Tesla used radio waves to move a robot-boat in a small pool of water in Madison Square Garden, New York City during the Electrical Exhibition in 1898.
Space exploration developed from this first discovery of robots. Robots are important in space exploration, industry, military applications, medicine (heart operations performed with robots) and many other fields.
Earth Robot Invades Mars
On July 4, 1997 the NASA Explorer-Robot "Sojourner" landed on Mars and became the first radio-guided vehicle to roam the surface of the Red Planet. Remotely controlled exploration of cosmos began 100 years ago when Nikola Tesla discover his first robot.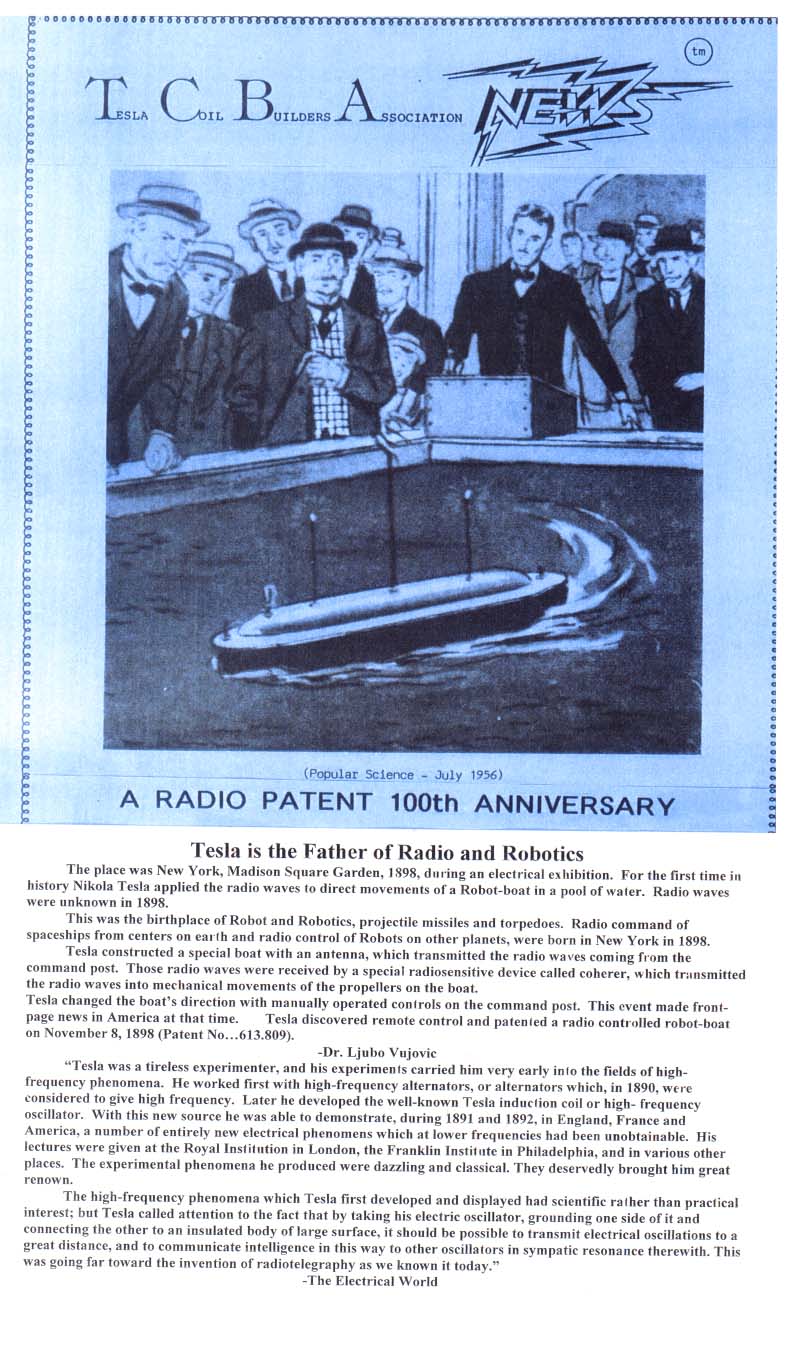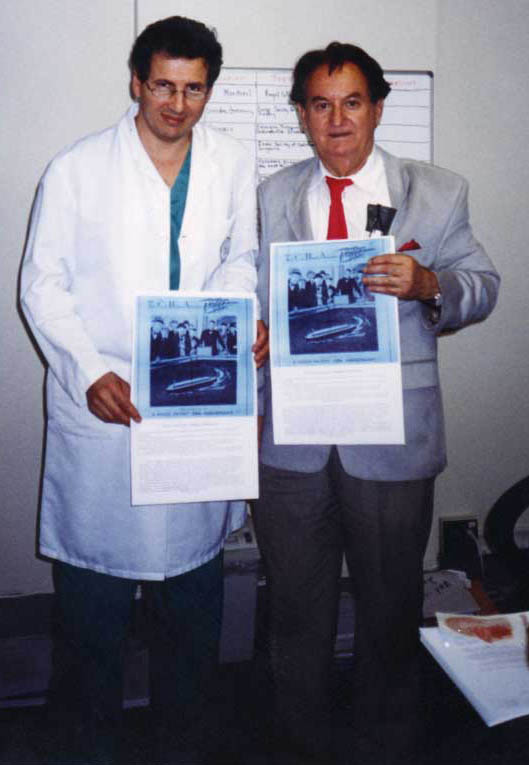 Cardiac Surgeon Dr. Hani Shenib and Dr. Ljubo Vujovic holding Tesla Robot Posters.
Dr. Shenib preformed the first cardiac operation with the help of a robot in the New York Metropolitan Area. The operation was a success.