Tesla's discovery of the Rotating Magnetic Field
A Glorious moment
The rotating magnetic field is a fundamental principle in physics and one of the greatest discoveries of all times. In February 1882, Tesla was walking with a friend through a city park in Budapest, Hungary reciting stanzas from Goethe's Faust. The sun was just setting. Suddenly the solution of the rotating magnetic field, he had been seeking for a long time, flashed through his mind. At this very moment he saw clearly in his mind an iron rotor spinning rapidly in an rotating magnetic field produced by the interaction of two alternating currents out of step with each other. One of the ten greatest discoveries of all times was born at this glorious moment.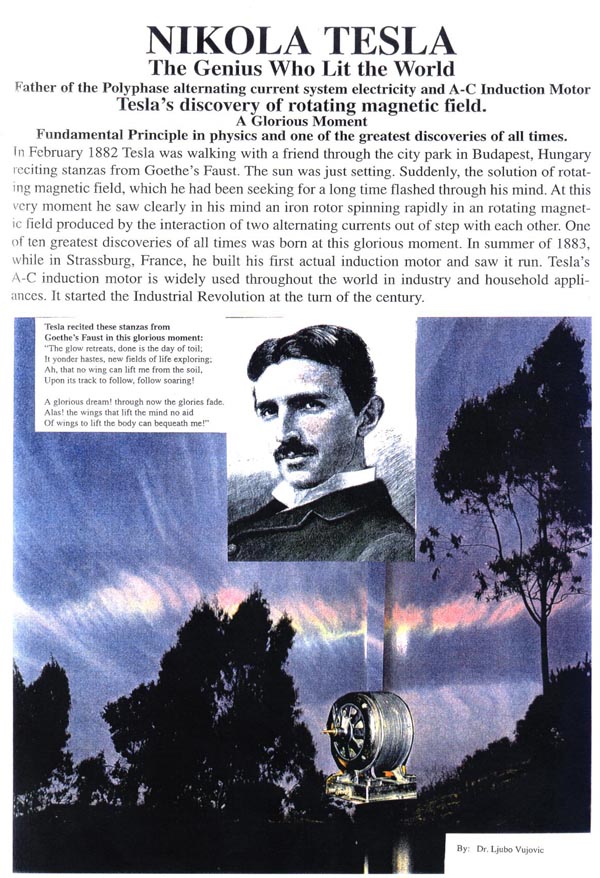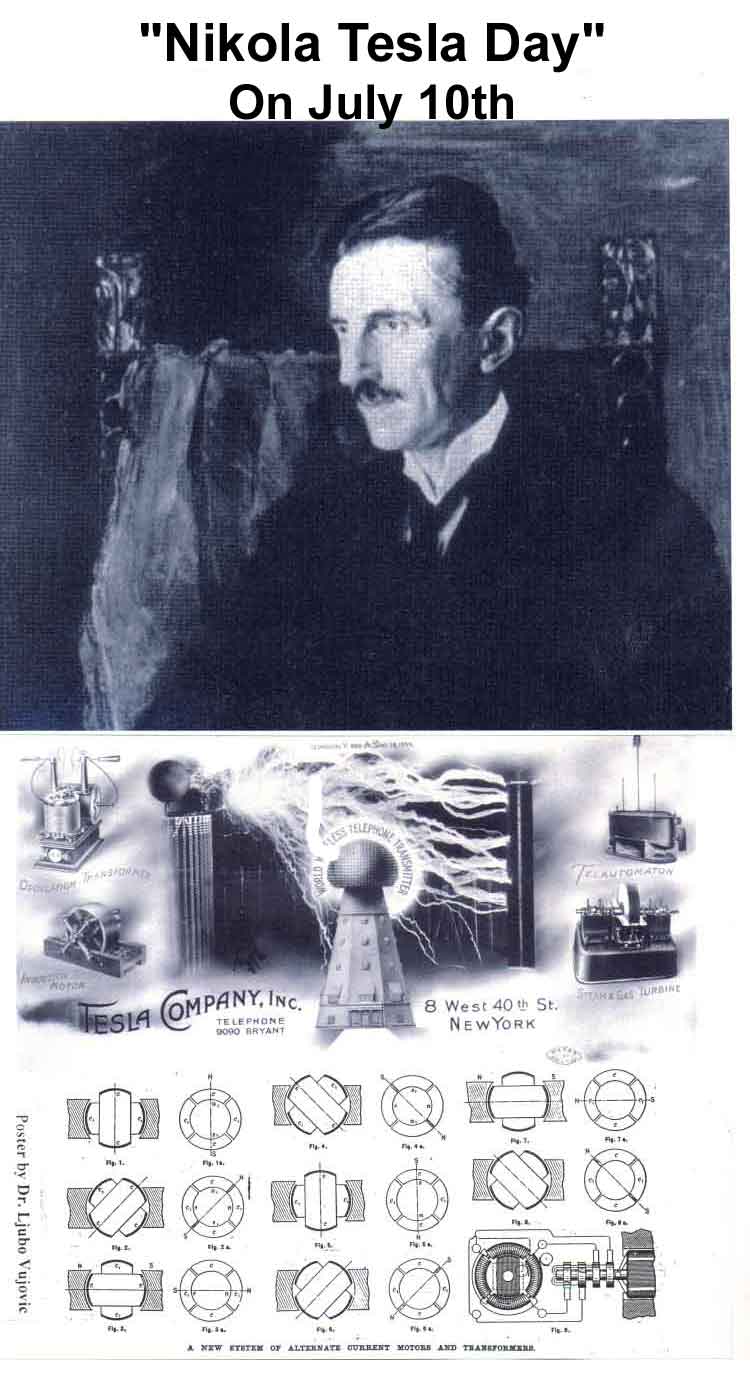 Goethe's Faust was an inspiration for Nikola Tesla. He knew by heart the Faust. By reciting the Faust in the park in Budapest, he discovered the rotating magnetic field which is the heart of his induction motor and alternating current electricity. It is also a basis for MRI technology, therefore Tesla's name was honored with the Tesla Unit, used to measure the capacity of MRI machines.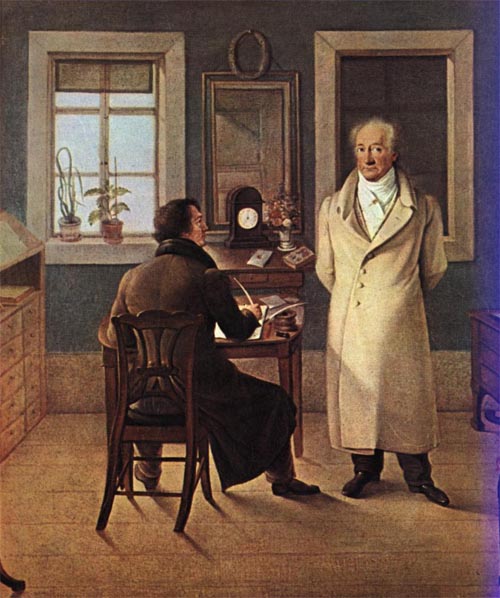 In this painting of 1829-31Goethe is shown dictating to his secretary the second part of the Faust. The small and simply furnished study room, which he called 'humble quarters', suited his inner creative life. By the time of this portrait Goethe was already a world figure, a man of unique character and abilities who had a widespread influence on his own times.