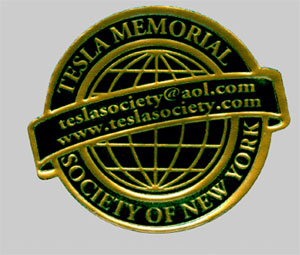 Electricity and Disaster - Superstorm Sandy devastated New Jersey, New York and East Coast of the United States
Remember Nikola Tesla Father of AC Electricity which is Lighting the World Today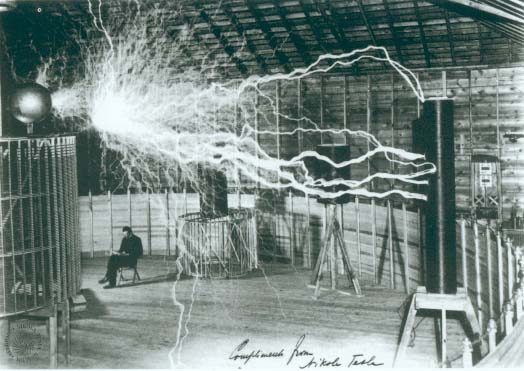 Above: Tesla sits below the Tesla Coil in his Colorado Spring Laboratory. The coil creates millions of volts of electricity with a frequency rate of 100,000 alterations per second.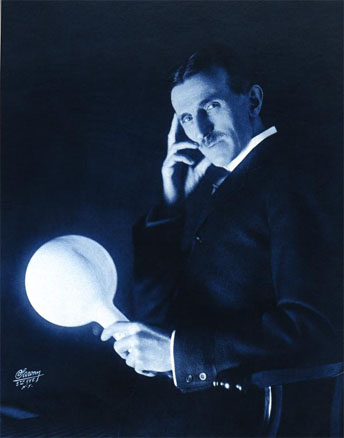 Nikola Tesla holding a gas-filled phosphor-coated light bulb which was illuminated without wires by an electromagnetic field from the "Tesla Coil".
Electricity - we remember the work of Nikola Tesla, "Father of Electricity". Electricity is vital for heat, lights, subways, computers, telephones, gas stations, elevators, and life saving machines. Without the work of Tesla's Alternative Current Electricity, there would be no progress.
Many of the vital systems powered by Tesla's Alternative Current (AC) electricity stopped running because of the devastation of Hurricane Sandy. Wide spread flooding and power outages have affected many lifes both during and after this powerful storm.
The Tesla Memorial Society of New York is asking anyone who can help to donate time, money or support to the American Red Cross for helping those affected by this disaster.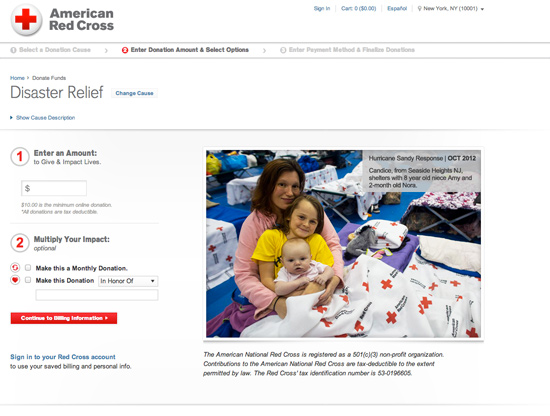 Above: Donations to the American Red Cross.
The following pictures below can be found at dailymail.co.uk: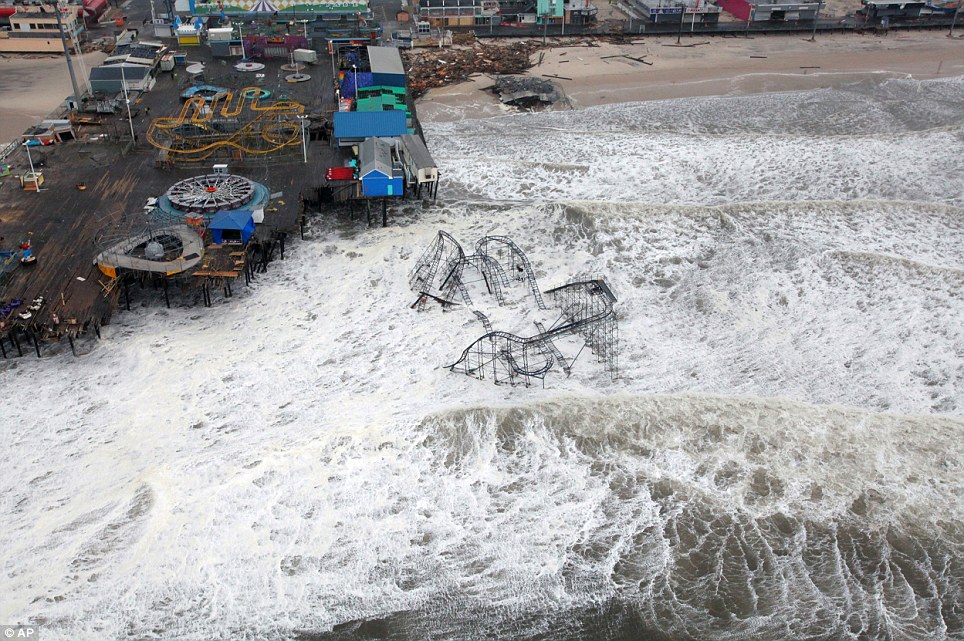 No play: This US Air Force photo shows an aerial view of the rollercoaster from the Seaside Heights amusement park on the New Jersey shore submerged in surf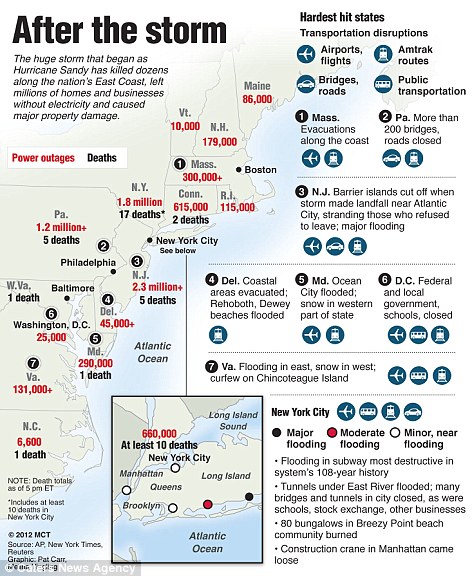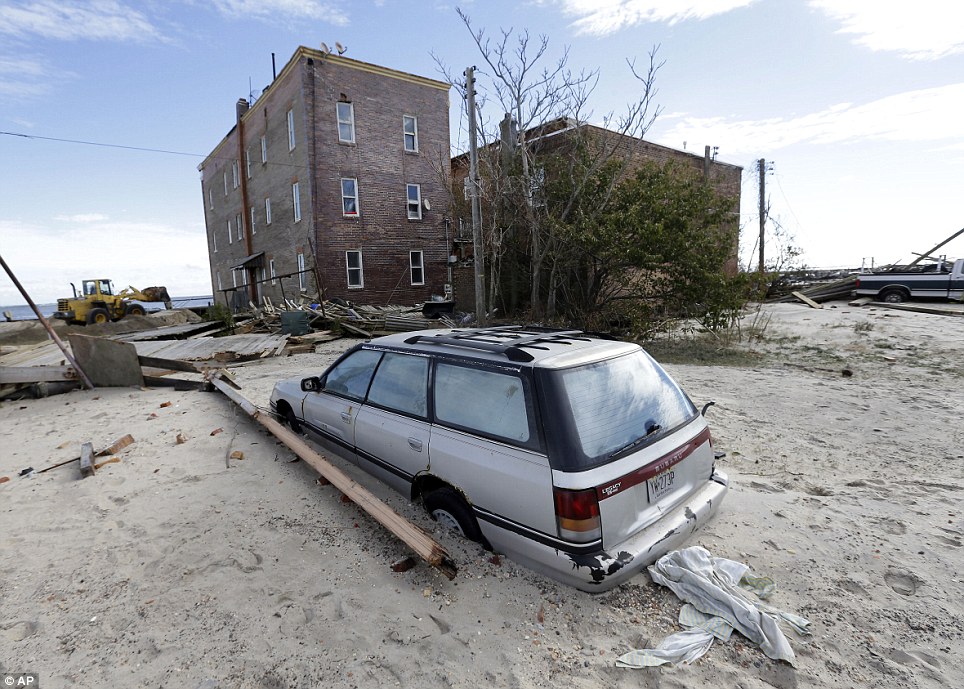 Stuck: A car is pictured on Wednesday, partially buried by sand that was washed ashore by Superstorm Sandy in Atlantic City, New Jersey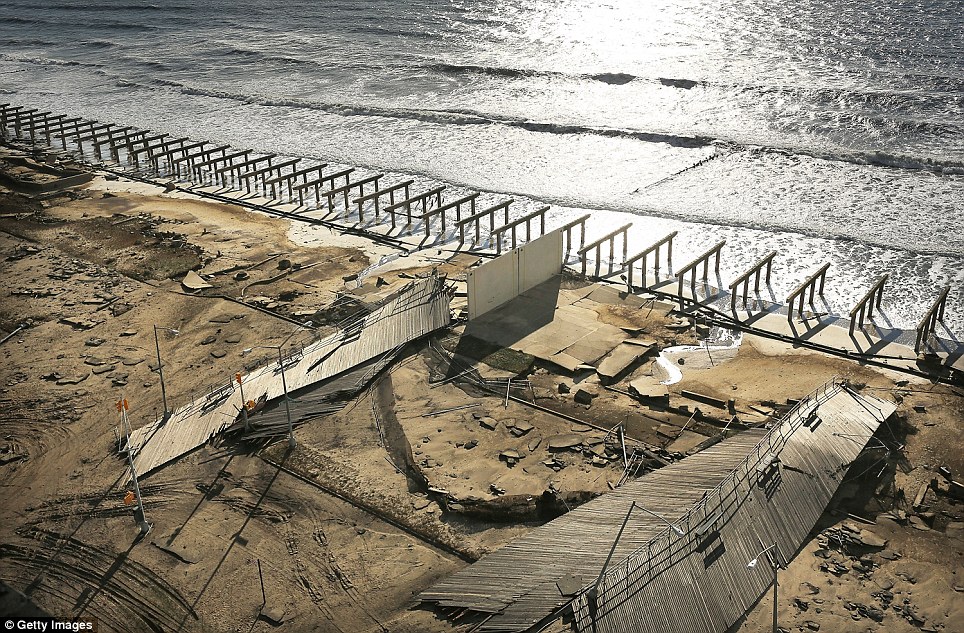 All that's left: The foundations to the historic Rockaway boardwalk are all that remain after it was washed away during Superstorm Sandy in Brooklyn, New York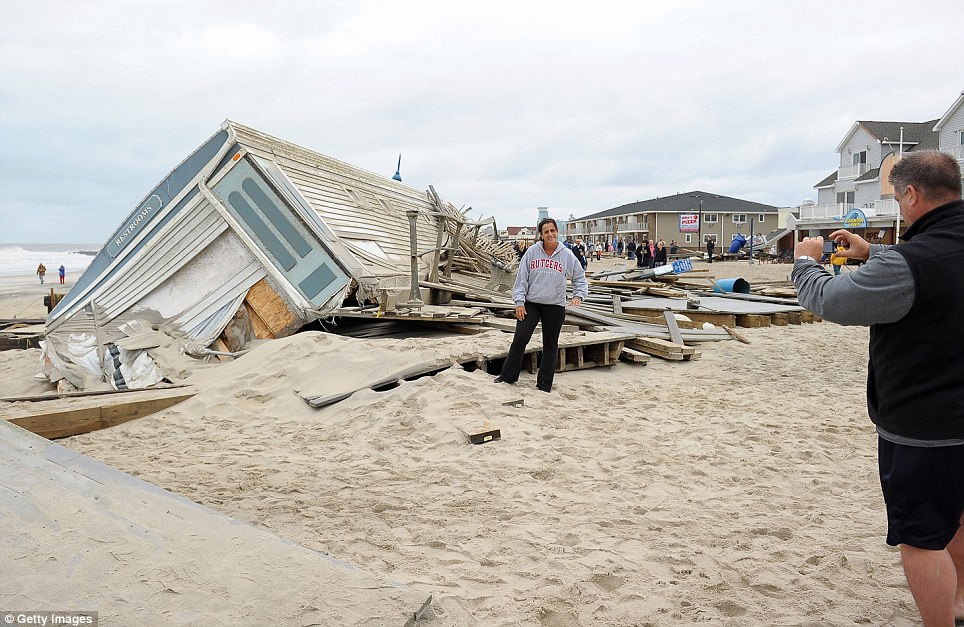 Snap: A man takes a picture of a woman in front of a crumbled public bathroom following Superstorm Sandy, on Tuesday in Belmar, New Jersey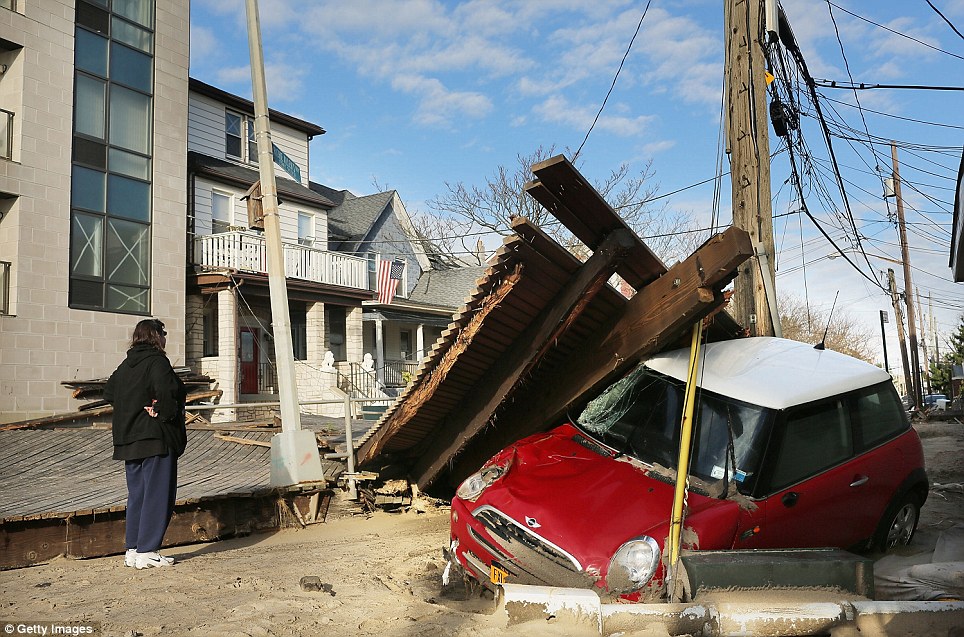 Unbelievable: A woman looks at damage in the Rockaway neighborhood where the historic boardwalk was washed away during Superstorm Sandy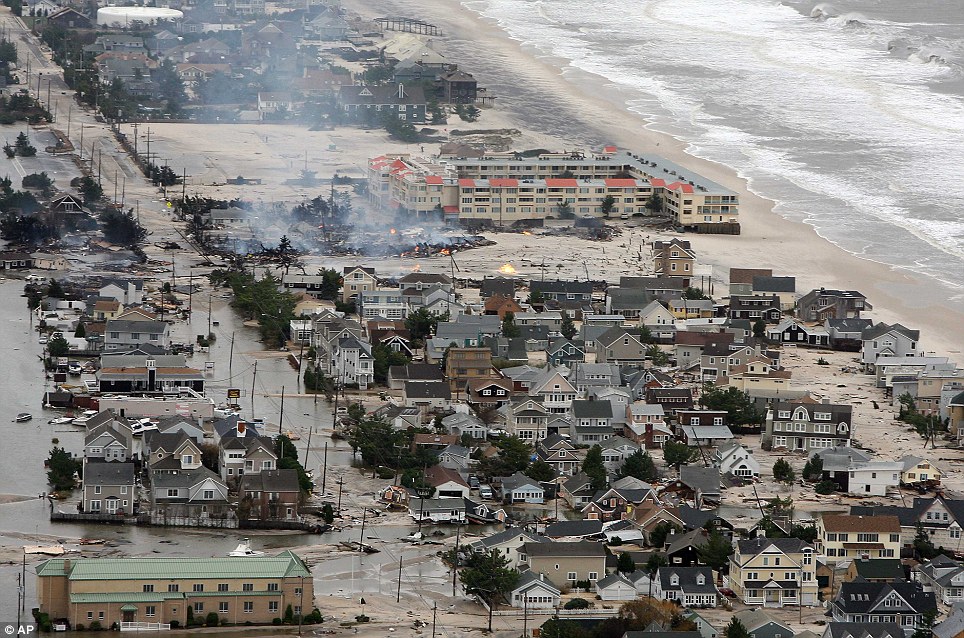 On fire: This photo from the New Jersey Governor's Office shows damage north of Seaside, New Jersey, on Tuesday after Superstorm Sandy made landfall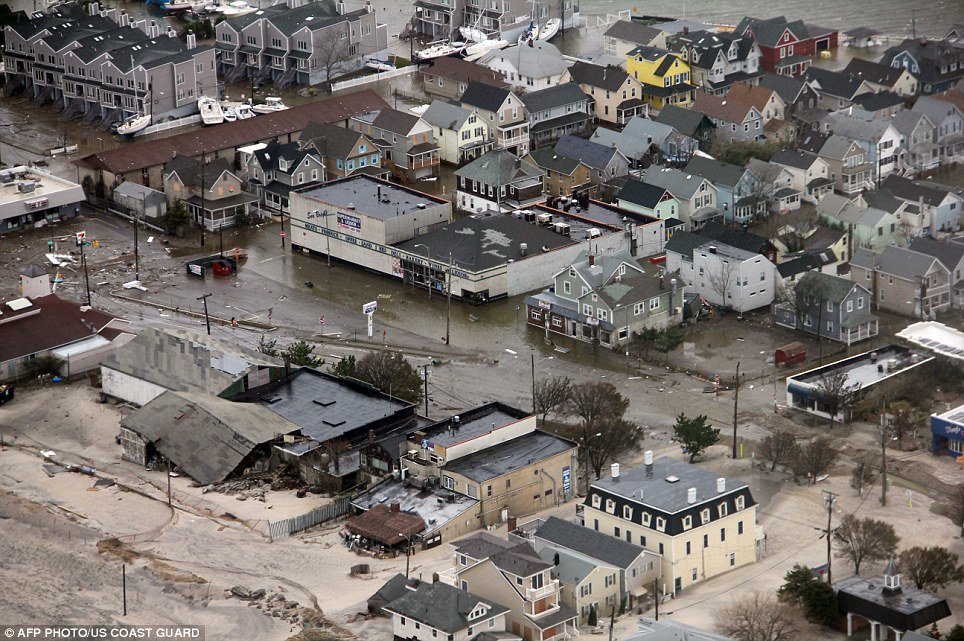 Severe damage: This picture provided by the US Coast Guard shows property damages along the New Jersey coast caused by Hurricane Sandy on Tuesday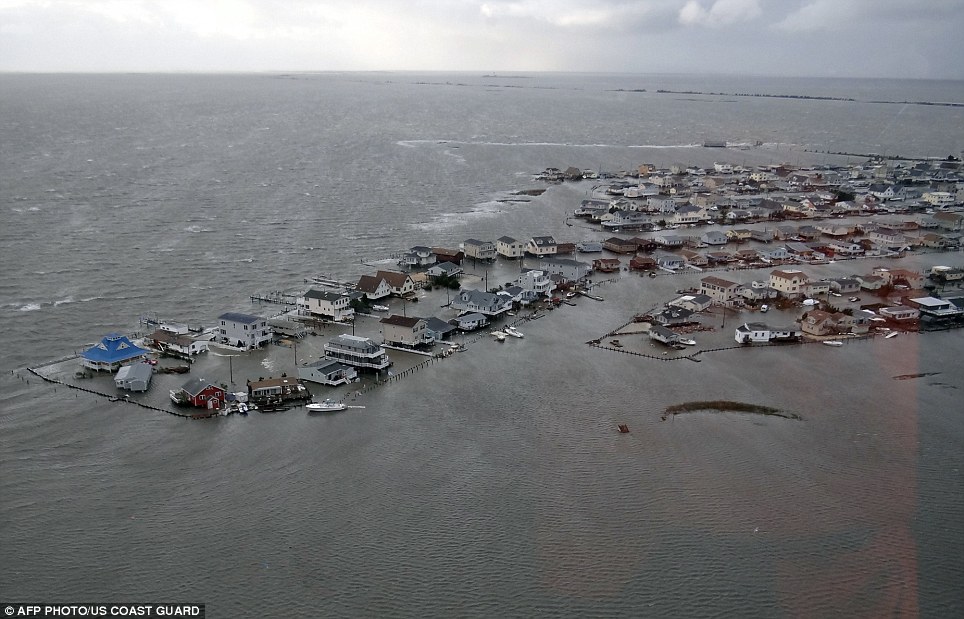 Underwater: This picture provided shows flooded homes in Tuckerton, New Jersey, after Superstorm Sandy made landfall on the southern New Jersey coastline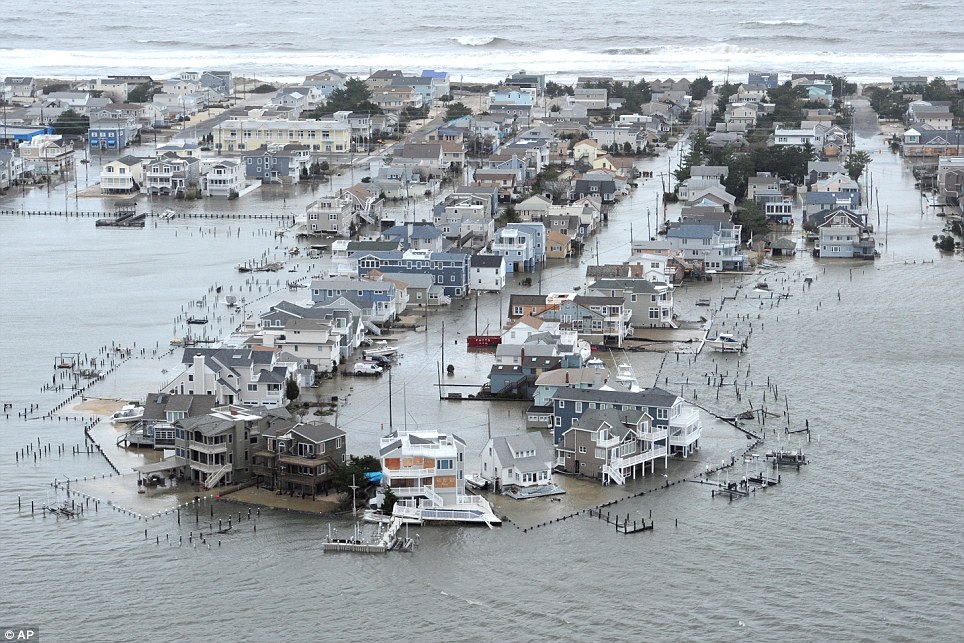 Flooding: A portion of Harvey Cedars on Long Beach Island, New Jersey was underwater after Superstorm Sandy blew across the state with devastating results
BEFORE AND AFTER: THE DEVASTATING IMPACT OF SUPERSTORM SANDY ON ATLANTIC CITY'S HOLIDAY HOMES

These startling before-and-after pictures reveal what is left of parts of the East Coast. Just one solitary house was left standing on the east side of New Jersey's Mantoloking Bridge in Brick. Rows of Atlantic holiday homes were wiped out by the 900-mile storm with its surging waters and winds of 95mph.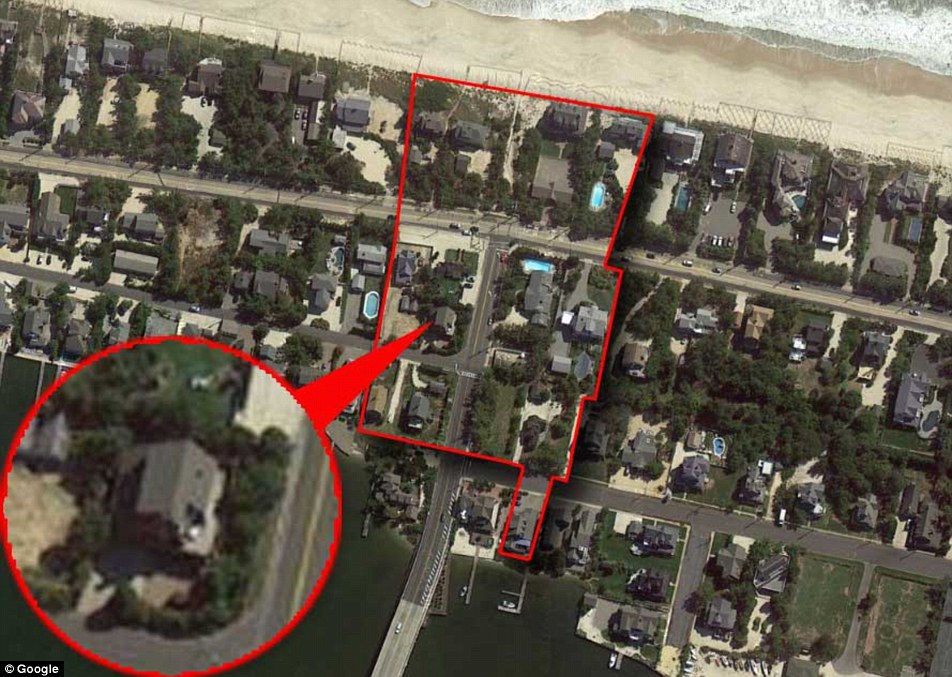 How it was: This image from Google Maps shows Mantoloking Bridge in Brick, New Jersey, before the devastation was caused by Superstorm Sandy. All but one of the houses in the highlighted area above were destroyed in the storm. The only one to still be standing is circled above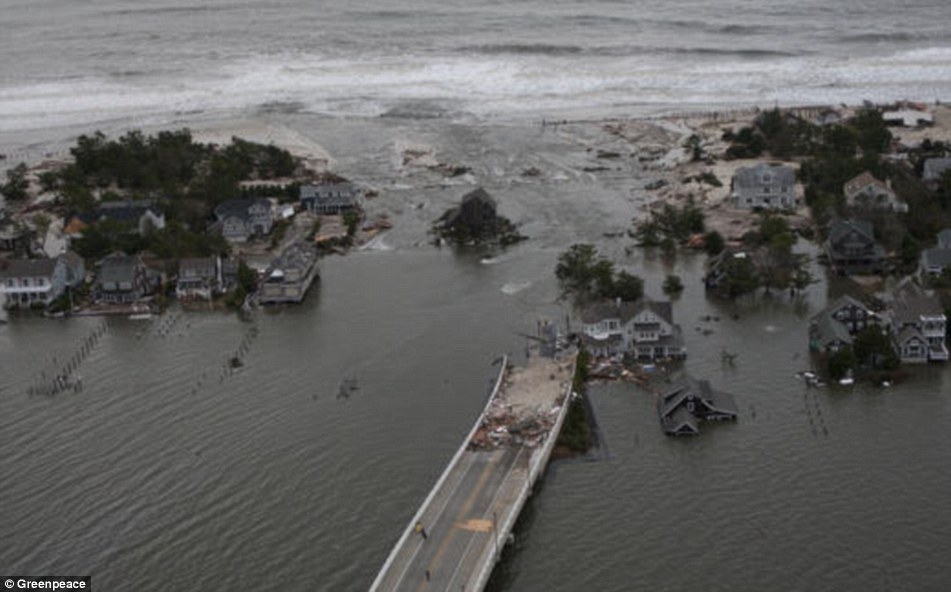 Severe destruction: An aerial view from Greenpeace taken by Tim Aubry of the damage caused by Superstorm Sandy along the New Jersey coast in Brick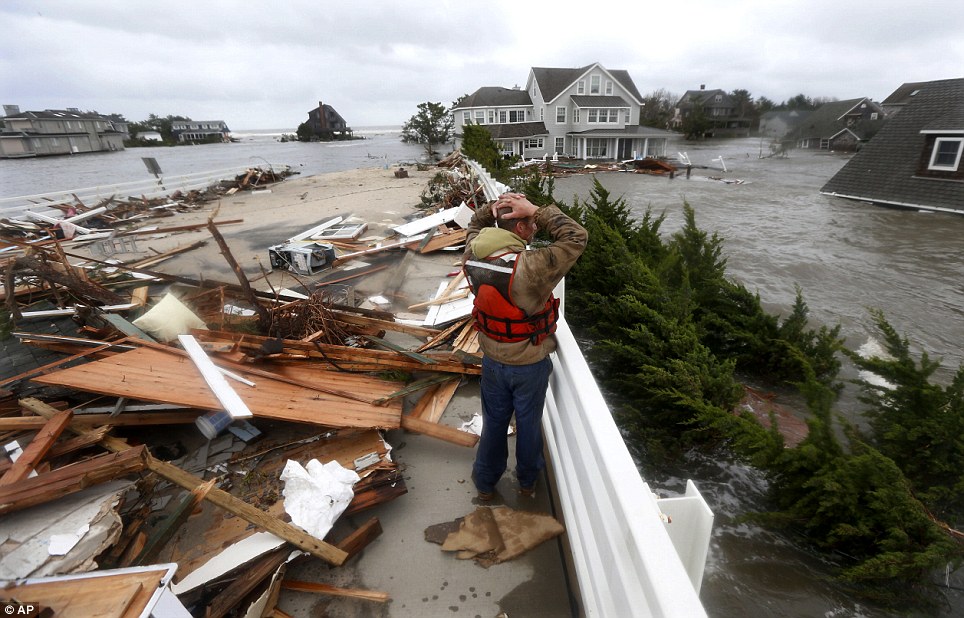 Shock: Brian Hajeski, 41, of Brick, New Jersey, reacts as he looks at debris of a home that washed up on to the Mantoloking Bridge the morning after Superstorm Sandy