Commemorative services were held at the grave site of Mileva Maric Einstein at Northeim Friedhof Cemetery, in Zurich, Switzerland on August 29, 2004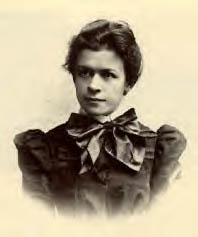 Mileva Maric (1875-1948)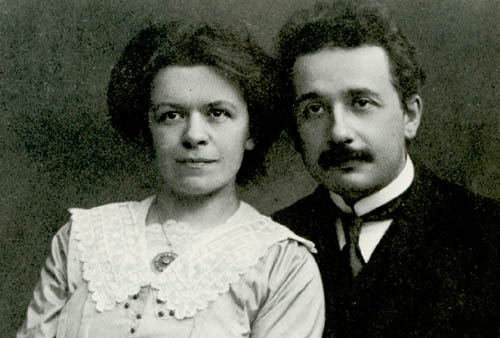 Above: Picture of Einstein and Mileva Maric taken in 1911 when both were in their early thirties.
Commemorative services at the grave site of Mileva Einstein Maric, the great Serbian mathematician and scientist and the first wife of Albert Einstein, were held on August 29, 2004 at Northeim Friedhof Cemetery, Zurich where Mileva Maric was buried August 6, 1948.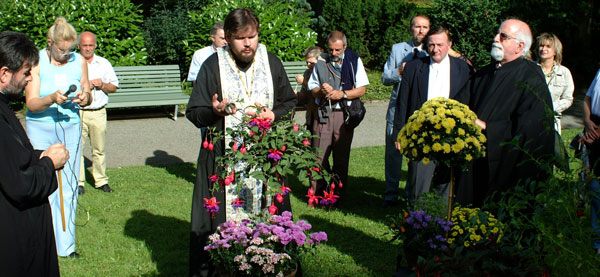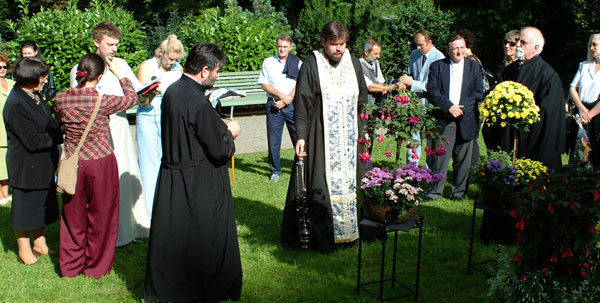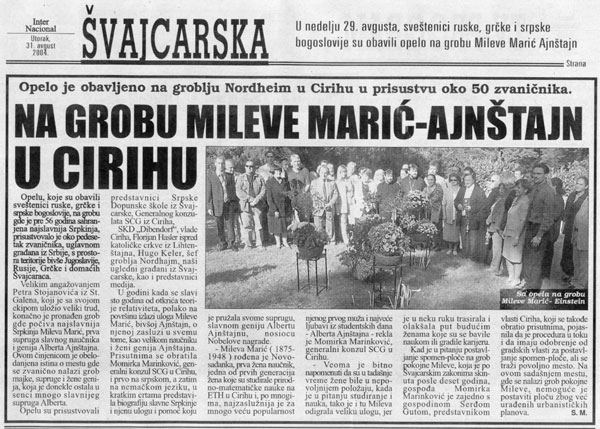 The services were conducted by priests of the Russian, Serbian and Greek Orthodox Church in the presence of many people from Zurich and other parts of Switzerland, representatives of General Consul of Serbia and Montenegro and representative of the Catholic Church and representative of the Northeim Friedhof Cemetery. Many Serbian dignitaries in Switzerland and representative from the media were also present.
Mileva Maric died in August 4, 1948 in Zurich, Switzerland and was buried at Northeim Friedhof Cemetery in Zurich, Switzerland.
Her grave is now covered with grass and the gravestone was removed from her grave by the cemetery because of non-payment of the cemetery fees.
The Tesla Memorial Society of New York is appealing to the world scientific community, the feminine organizations, the Serbian and Jewish communities to rebuild her grave stone on her grave and keep the memory of Mileva Maric alive. Mileva Maric Einstein is one of the greatest woman in history and it is our obligation to commemorate her scientific achievements and contribution to the world.
Mileva Maric-Einstein, the first wife of Albert Einstein was a Serbian scientist, mathematician, school mate and companion of Albert Einstein. New evidence indicates that she is the co-author of the Theory of Relativity. Einstein received the Nobel Prize for his Theory of Relativity and other scientific studies. He gave his wife, Mileva Maric, the money from the Nobel Prize he received but he did not publicly acknowledge her scientific involvement in his work.
This historic commemoration of Mileva Einstein Maric signifies the rehabilitation of her scientific work. Her memory was brought to the minds and hearts of millions of admirers of Mileva Einstein Maric around the world. The Secretary of the Tesla Memorial Society of Switzerland, the Tesla Memorial Society of New York and the General Secretary, Dr. Ljubo Vujovic contributed to this historic event. We are proud of it.